Mount Gillen walk
I was disappointed to learn the popular unofficial walk from Flynns Grave to Mount Gillen near Alice Springs has been registered as a sacred site and closed.
I completed the walk several times when I lived in Alice Springs from 2014-16.
According to the ABC, access to the site was restricted from March this year at the request of traditional owners.
While I believe that sacred sites should be respected, it's puzzling this one took decades to be registered. Thousands of people have climbed it over more than a century. If I were a conspiracy theorist I'd say it has more to do with the US satellite surveillance base at Pine Gap than indigenous culture.
In June 2015, I described the challenge of the walk and the amazing views.
On my first weekend in town I made it to the cusp of the ridge, but didn't feel confident about scrambling the rocks alone to reach the top.
Walking with my son Michael we successfully navigated the last few metres, me following his lead.
The views were stunning. It's a tough walk on a trail that's not maintained, despite its popularity. At the time I said NT Parks and Wildlife should really install some steps and hand rails to make this a safe walk, because it's a wonderful way to promote Central Australia.
Pine Gap is visible from the ridge, also Alice Springs and hundreds of miles of bush.
According to Map My Walk, the distance was 6km return, rising 341 metres in 2.39km from 627m at the start to 968m at the highest point. Most of the ascent occurs in about 1.5km.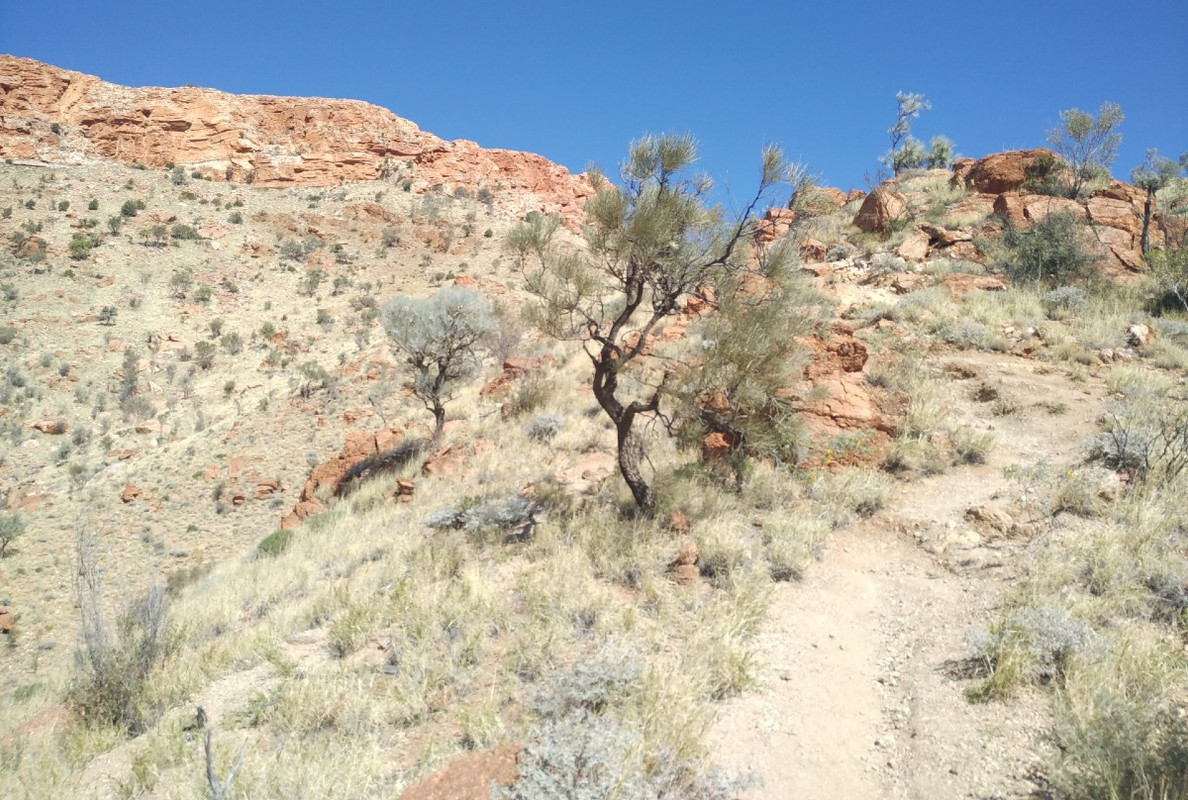 ---
Author: Michael
06 June 2021, 11:44
---
Share
There are no comments yet.
Leave A Comment